Mixology Monday – Black Market Manhattan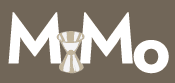 It's been a while again, I know. But inspiration strikes, so I follow.
Today's Mixology Monday is brought to you by one of our favorite people, Lindsey Johnson of Lush Life Productions. For this week's MxMo, Lindsey has chosen the topic of her own blog, Brown, Bitter & Stirred. The criteria for participating posts? Cocktails that are, well, brown, bitter & stirred (the only criteria Lindsey chooses when ordering cocktails pretty much anywhere she goes.)
For my entry, I've chosen to share the Black Market Manhattan. It's a simple cocktail, but with a twist on the classic recipe that creates some welcome complexity of flavor that's sure to please. So without further adieu, here's what you're going to need:
2 oz. bourbon
1 oz. black tea-infused sweet vermouth
2-3 dashes Angostura or Bitter Truth Aromatic bitters
cherry garnish
The classic Manhattan is as simple as it gets. Combine your bourbon (or rye, if you prefer), sweet vermouth, bitters, and ice in a mixing glass. Stir well to chill, and strain into a chilled cocktail glass. Garnish with a cherry. (Manhattans can also be made with dry vermouth, or a 50/50 mix of sweet and dry, which is called a Perfect Manhattan. To me, though, a perfect Manhattan is 100% sweet vermouth.)
To make this a Black Market Manhattan, though, we make a few small tweaks to elevate the game. First, choose your bourbon well. This is always good advice, of course, but particularly so in a cocktail like the Manhattan, where the bourbon will be the primary flavor by far. So be sure to choose a bourbon that you would enjoy sipping neat; perhaps a nice small batch, single barrel edition like Hudson Baby Bourbon, Elijah Craig 18, Willett, etc.
Second, we're going to infuse the vermouth with a strong black tea. Don't be intimidated – this is incredibly easy. Take a full-size bottle of sweet vermouth (preferably Dolin or Carpano Antica), and add 1/4 cup of loose, black tea (nothing flavored; a simple English Breakfast or Darjeeling will do the trick). Let it sit at room temperature for 4-5 hours, then strain out the loose tea and return the vermouth to the bottle. You've got yourself some black tea-infused vermouth that'll last you at least a month in the fridge.
For the bitters, Angostura work perfectly well in this cocktail, but if you're looking for some variety, try the Aromatic Bitters from The Bitter Truth. They also work very well in this cocktail.
Finally, the garnish. A standard fare cherry will do, but trust me when I tell you, people will go nuts if you do this cocktail right and use Luxardo marasca cherries.  The quality of the cherry itself combined with the richness of the syrup provides that secret ingredient that brings it all together.
There you have it – the Black Market Manhattan; my contribution to the Brown, Bitter & Stirred edition of Mixology Monday.
Cheers,
Josh
Tags:
angostura bitters
,
bitter truth aromatic bitters
,
bourbon
,
cherry
,
cocktail
,
mixology monday
,
sweet vermouth
,
tea